Filipino Mango and Tomato Salad is a light and refreshing side dish that pairs well with grilled meat or seafood. A delicious medley of juicy mangoes, plump tomatoes, onions, and cilantro tossed in an Asian-style vinaigrette dressing; it's like a party in your mouth!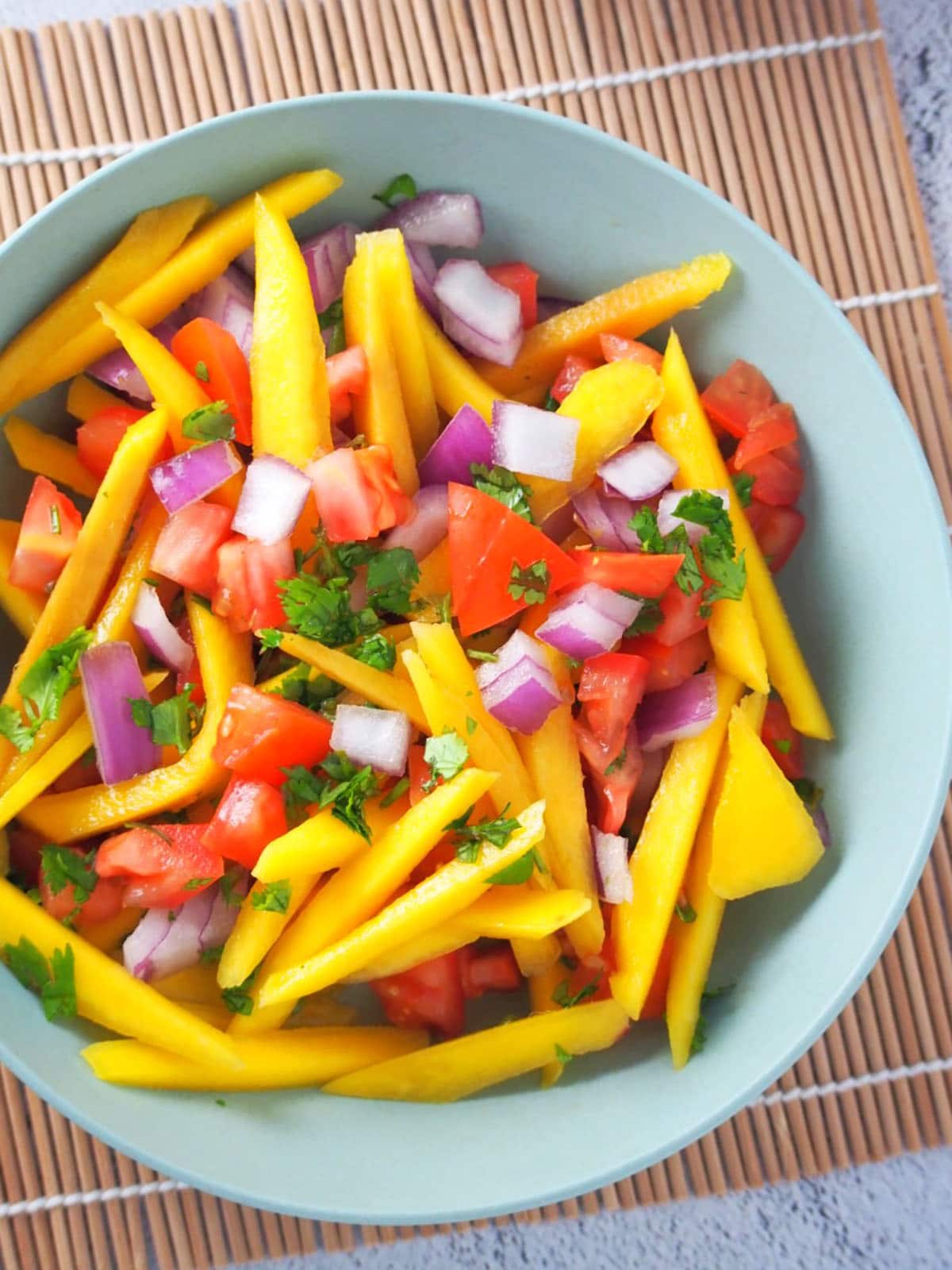 Helpful tips

Serving suggestions

Storage instructions

More salad recipes

Filipino Mango and Tomato Salad
I have a few salads I like to make year-round, such as ensaladang pipino, grilled eggplant and salted egg salad, and tomato avocado salad. Every version is made with different combinations of fruits, vegetables, and dressings, making each a whole new kind of delicious.
They are my top side dishes to make for BBQs, potlucks, and just about any meal I want a fresh flavor, and they always hit the spot! Filipino mango and tomato salad, however, is my favorite of the lot.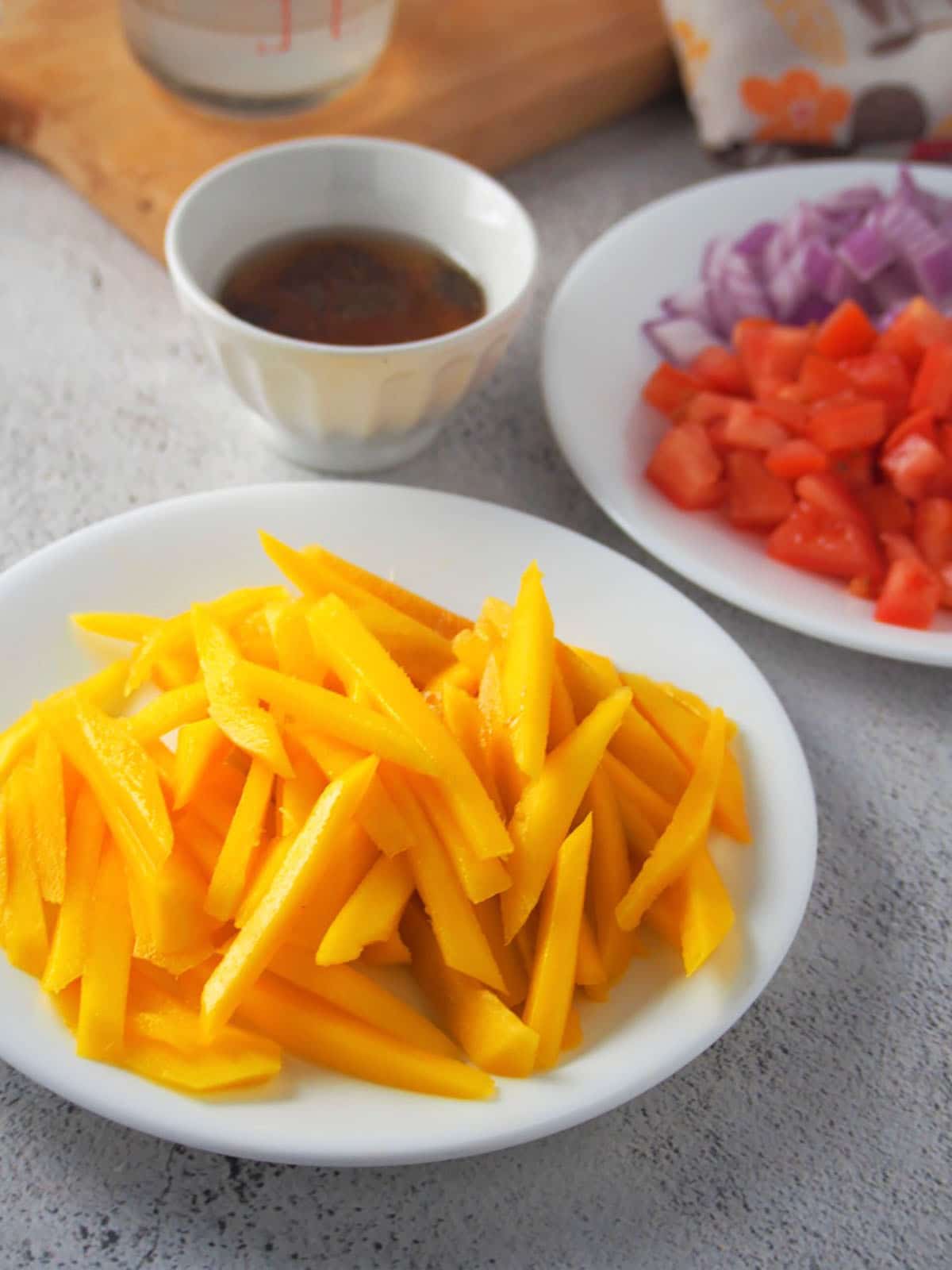 The crisp mangoes, the plump tomatoes, the pungent onions, the scent of fresh cilantro, the sweet and savory dressing all come together into one large bowl of awesome flavors and textures.
It's refreshing and delicious, plus easy to make, budget-friendly, and nutritious to boot!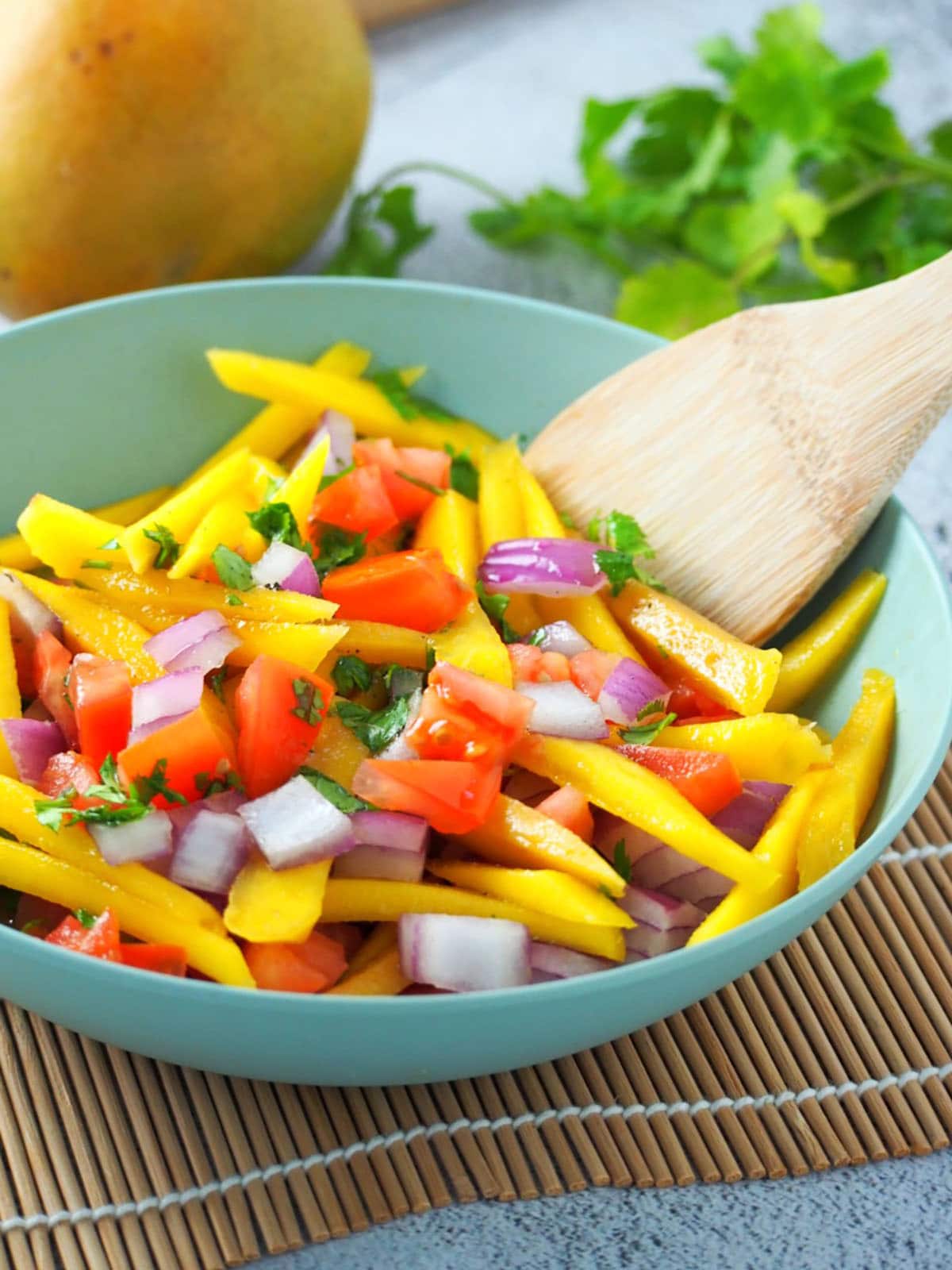 Helpful Tips
For best texture, use ripe but firm mangoes.
Not a fan of cilantro? Swap with green onions.
I like to deseed the tomato to keep it from watering down the salad.
Serving suggestions
I usually serve this mango salsa as an accompaniment for grilled/fried meat and seafood, but it's so good, I can eat it straight up with a spoon. Or a shovel, judging by the mouthfuls I take.
Storage instructions
For maximum freshness, store the ingredients in individual containers and toss them together when ready to serve. Refrigerate for up to 3 days.